Our company
We are a salmon farmer born in the south of Chile and we are proud of our origins. Each month, we feed over 150 million people around the world with a tasty and healthy product, from salmon that have been raised and processed in Patagonia.
As a result of the integration of what used to be AquaChile, with Los Fiordos, Salmones Magallanes and salmon assets from Friosur, we are the largest salmon farmer in Chile, and the second largest worldwide.
We are the second largest producer in the world
We have an integrated production model that covers the whole salmon production cycle: from genetics and freshwater production, farms, processing, salmon feed production as well as sales and marketing. We take great care over each stage of the process and we operate according to the highest standards of biosecurity and animal welfare.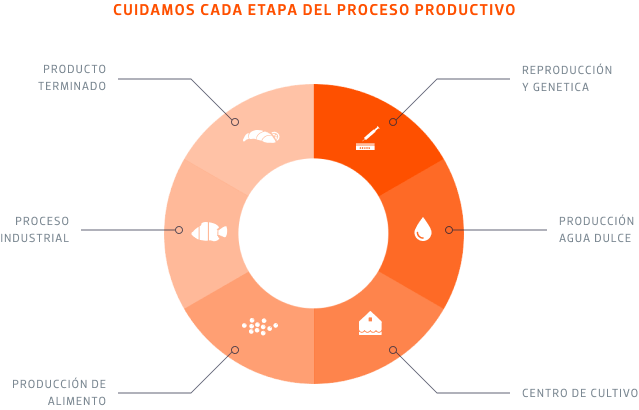 We make the highest quality food products using processes and methods that are environmentally responsible, inclusive of our neighboring communities and focused on innovation. We are a company that is characterized by its entrepreneurial spirit, by simplicity and austerity and well known for the way in which we put all our heart and soul into our work.
We control from genetics to commercialization
Corporate governance
The AquaChile team are composed of more than 5,000 workers, characterized by our spirit of fellowship and cooperation. At AquaChile, we work motivated by the idea of delivering the best we can do, each day, and in every detail. We are driven by excellence, guided by a clear sense of ethics and the certainty that our word is our bond. We love what we do and we carry out our work with all our soul and passion.
Chair of the Board
José Guzmán Vial
Director
Gonzalo Vial Vial
Director
María José Vial Concha
Director
Pilar Vial Concha
Director
Andrés Vial Sanchez
Director
Fernando Barros Tocornal
Director
Verónica Edwards Guzmán
Director
Canio Corbo Lioi
Director
Antonio Tuset Jorratt
Director
Juan Claro González
¿Where we operate?
We are a company that was born in and has a commitment to the south of Chile, with operations in the Araucanía, Los Lagos, Los Ríos, Aysén and Magallanes regions.
We currently have 320 consessions, 15 hatcheries, 6 processing plants and, furthermore, we have our own feed plant in Pargua.




The company sells around the world via local sales teams that work in destination markets such as the US, China, Japan, Europe, and Latin America. Also, we have three retail stores in Chile.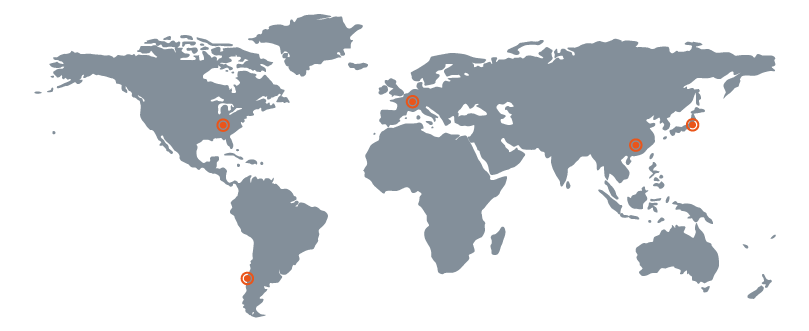 Innovation
Innovation is part of our DNA. We believe in it and it is part of all our processes. At AquaChile we believe in the need to innovate and constantly improve, seeking ways to make different processes and stages of modern aquaculture even more efficient.
Innovation and technology enable us to make continuous improvements from genetics and freshwater production, through to farms, processing, salmon feed production and sales and marketing.
Genetics
Fresh water production
Sea water production
Feed production
Industrial process
Commercialization